BPA-, BPS- och BPF-free - Safe for both your baby and yourself
Fruit mixer - Mix your favorite fruits or berries and water, shake, and wonder at the fantastic flavors that have infused your drink. Healthy and delicious!
Spill-free spout - so that your child can stay active without making a mess
Ergonomically designed - easy to grip and comfortable to hold during even during energetic bouts of play
Extra wide neck - our smart design make refills and clean-ups incredibly easy
Suitable for children 4 months and up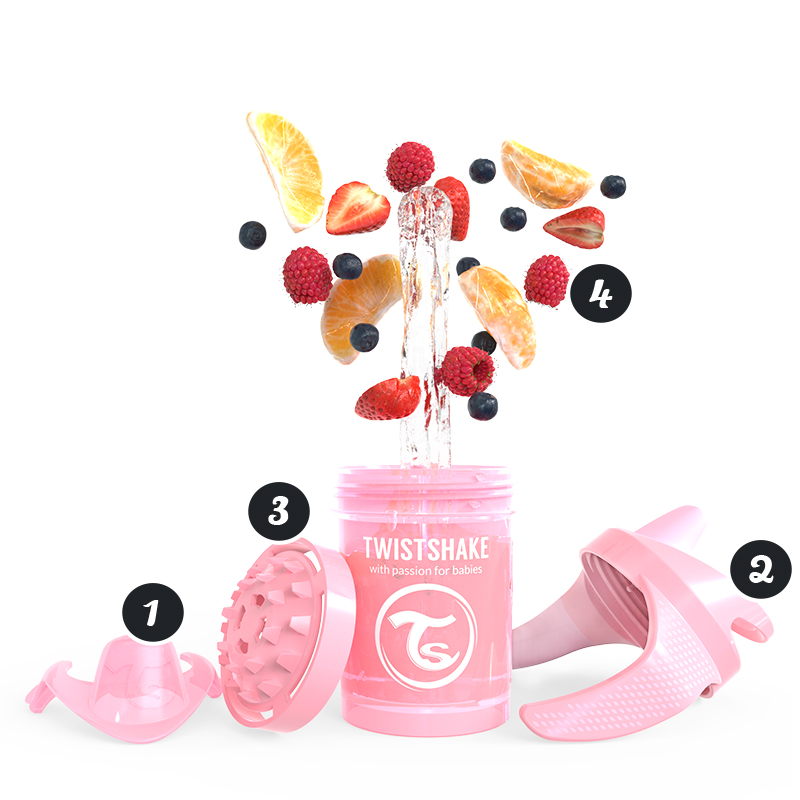 1
Protective Cap
Protects your child's drink from germs, dust and grime.
2
Lid
Leak-proof lid with a handle developed for small hands.
3
Fruit Mixer
The fruit mixer infuses the drink with healthy and delicious fruit or berry flavors!
4
Fruit Splash
Fill the bottle with fruits och berries for a fun and healthy experience.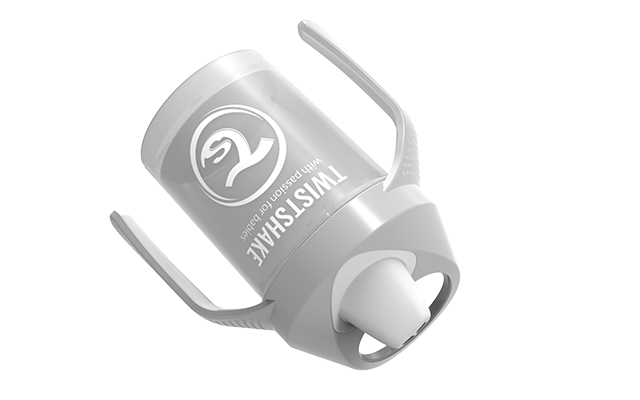 SPILL FREE
Mini cup is spill-free and lets your child engage in exciting games without risking to lose his or her tasty drink. No more thirsty children or messy floors!
MIX AND MATCH
Switch things up! Create your own Twistmix's by combining the parts from differently colored Sippy Cups and wonder at the results. Let your imagination run wild! Why not let the kids create their favorite?
BPA, BPS and BPF-free
Your baby's safety is our number one priority. That's why our products are free from BPA, BPS and BPF. Twistshake is the first company in the world to take these extra percussions so that your baby will get the best possible start in life.