Twistshake's baby bottle is perfect to use in combination with regular breastfeeding. Every bottle contains a practical powder container as well as a mixing net. The unique system called TwistFlow actively prevents baby colic and ensures an even flow. The bottle has a wide neck, making it easy to clean. It also has a grip-friendly design that retains heat.
1 TEAT
Twistshake's specially designed teat. Size M (2+m) included
2 MIXER NET
The mixer net actively dissolves clumps and guarantees a smooth solution.
3 BOTTLE
Cool design permeate Twistshake's all products, without compromising the functions. Twistshake's bottles are ergonomically designed and feature an extra wide neck designed to make refilling and cleaning up as easy as possible.
4 CONTAINER
Prepare your next meal in the practical container, or pack it full of fruits, berries, nuts or other snacks!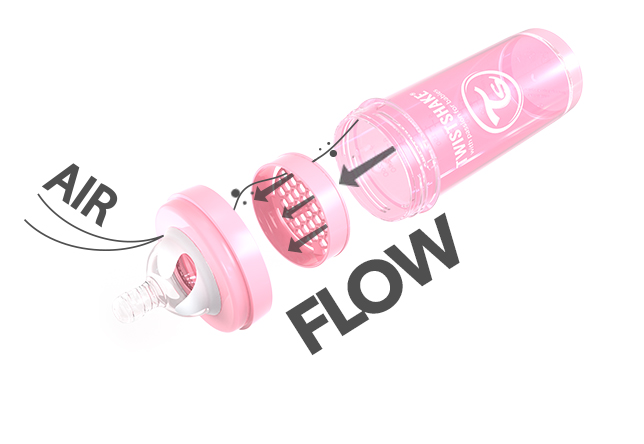 TWISTFLOW
Twistshake's uniquely designed flow system Twistflow ensures that your child enjoys his or her meal comfortably by preventing excess air from entering the baby's sensitive stomach.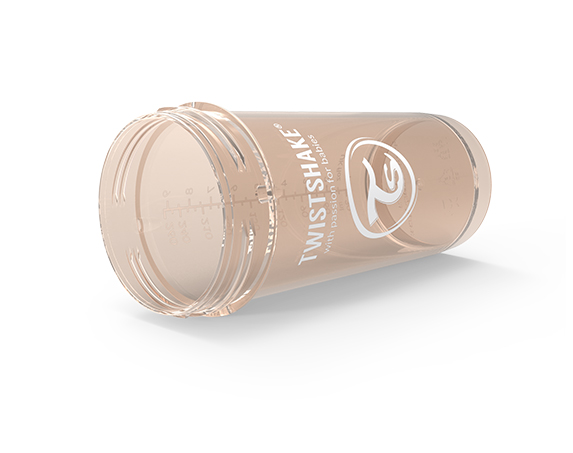 EASYCLEAN
If you've ever tried to wash a baby bottle, you know it can be quite frustrating to reach the lowest parts of the bottle. Twistshake has solved this problem by designing the bottle with an extra wide neck, without compromising the grip and general feel of the bottle.