Description

TickledBabies and Baby-Brush Philippines are the exclusive distributor and official brand store of Brush-Baby. To ensure quality and authenticity of your purchase, please only transact from these authorized stores.
The Flossbrush is perfectly designed as a Starter Brush. Specially designed with a short neck and round body to avoid possible jarring of the mouth associated with long handle toothbrush designs.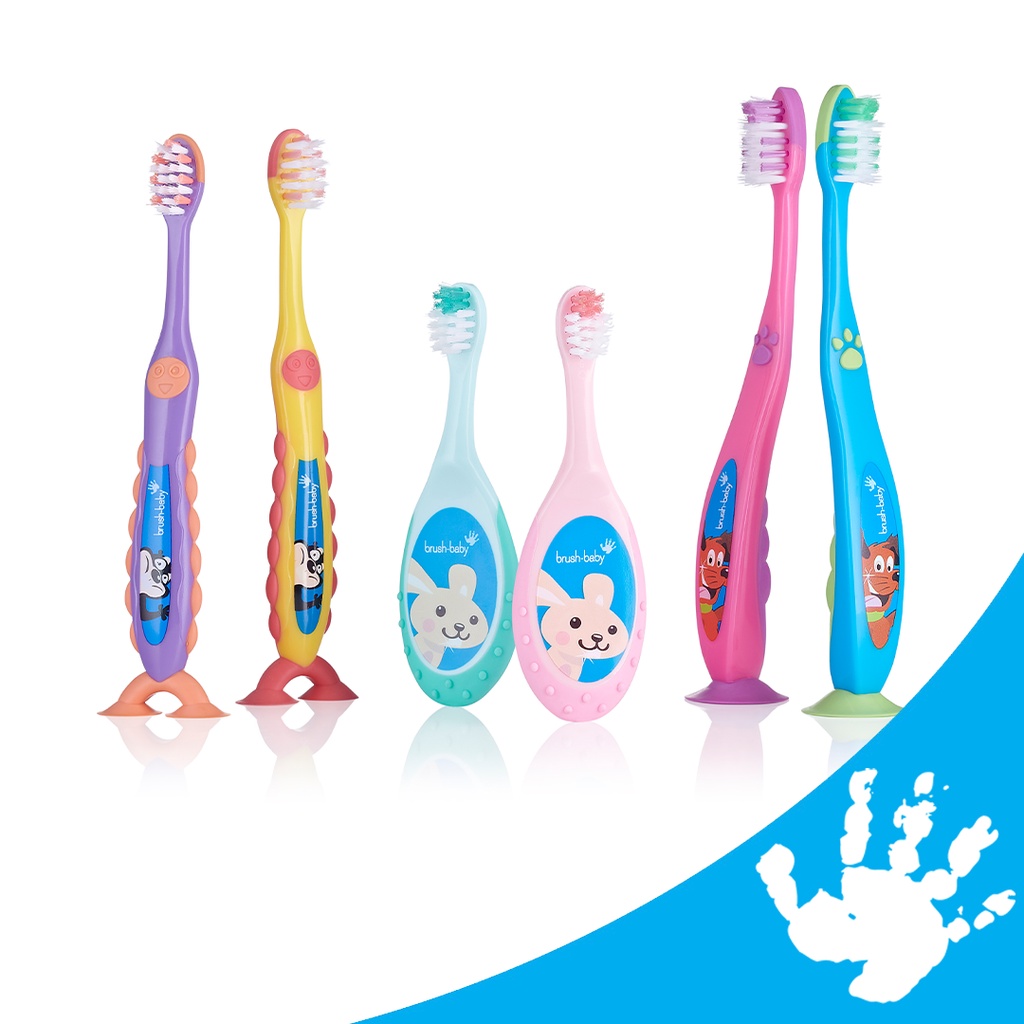 We've added a soft textured surface on the handle to help relieve gum irritation and unique 'DeepClean' long tapered bristles to reach in between teeth ensuring a really good clean.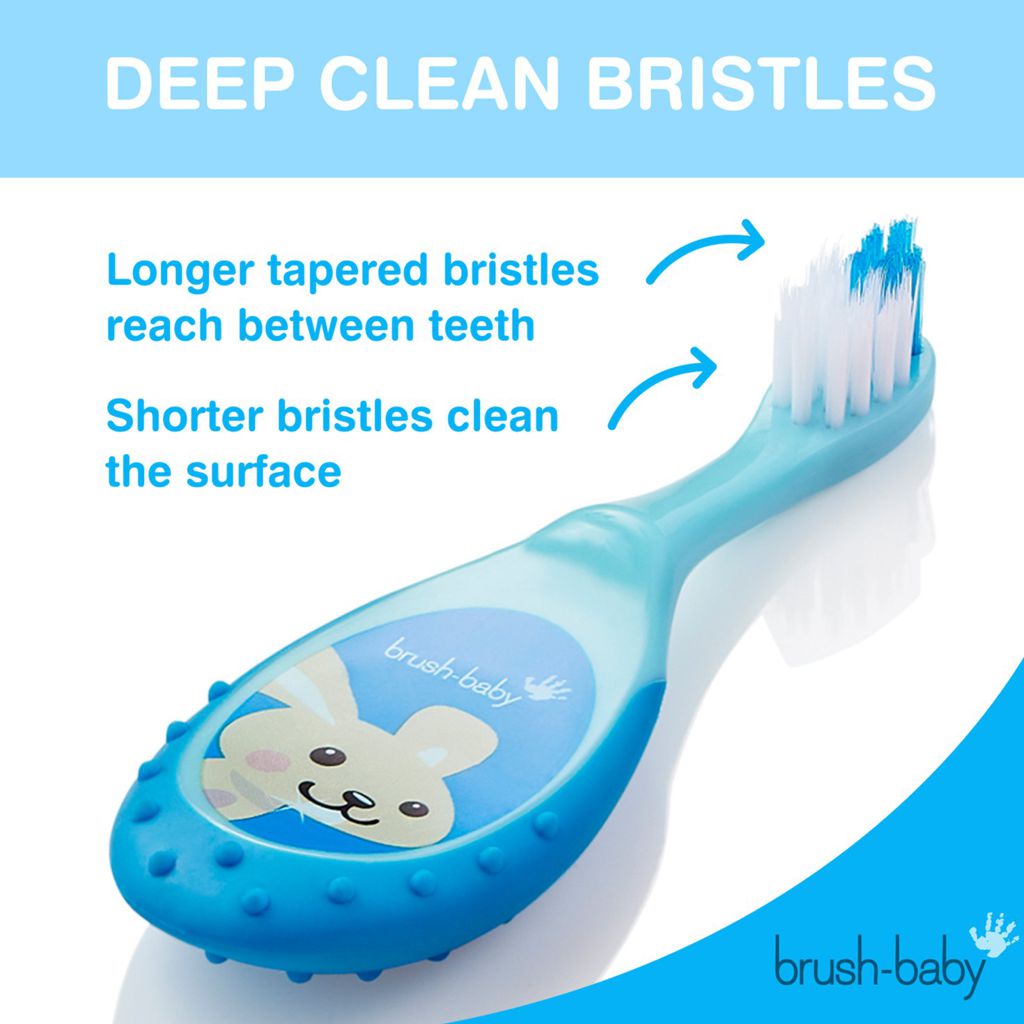 Your little one's journey from baby teeth to adult teeth is as individual as they are, so our products have been developed with their individual stage in mind. We know what it takes to give your babies, toddlers and young children the best start with their oral health and encourage them to develop healthy brushing habits. The FlossBrush has a soft, bi-level elongated bristle design to help clean between teeth and combat decay. The bi-level bristle arrangement has been shown as significantly more effective for removing plaque from the interproximal areas between teeth. Suitable for children from 0-3 years.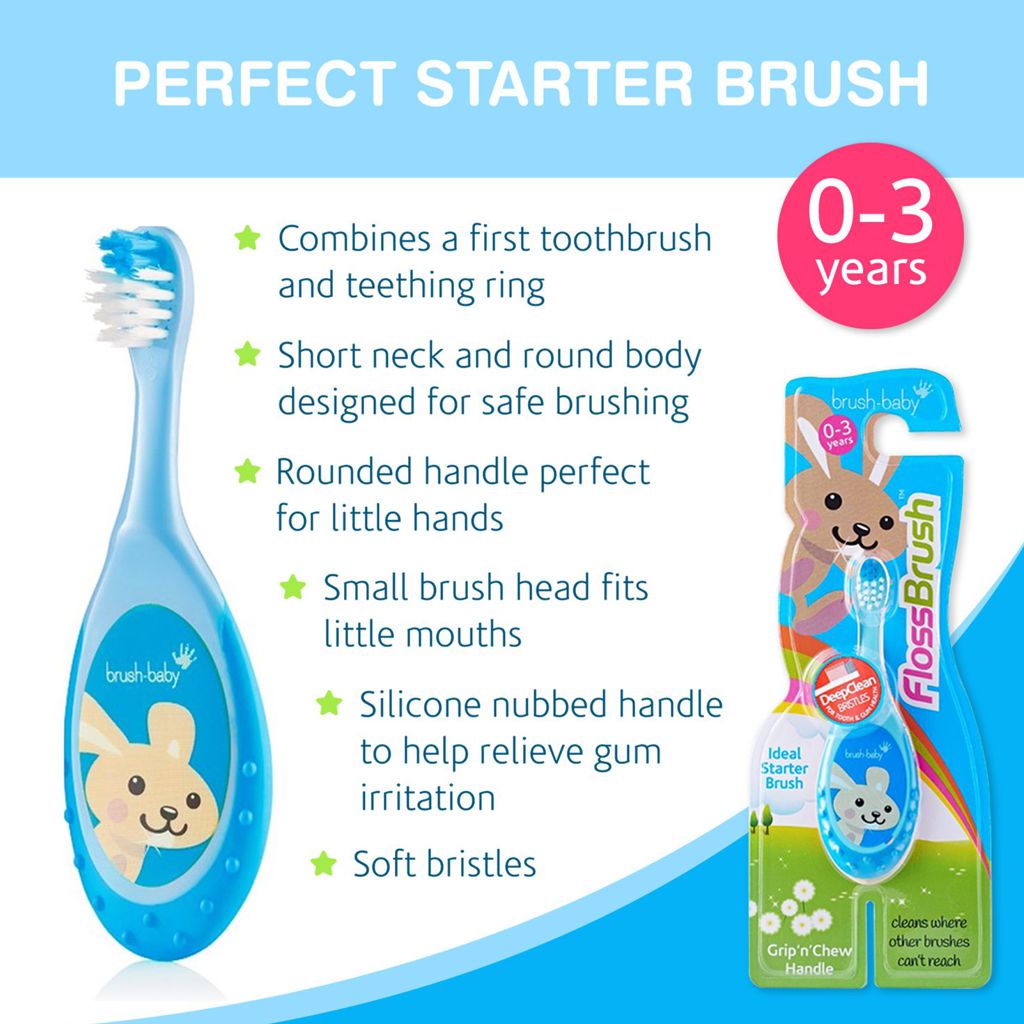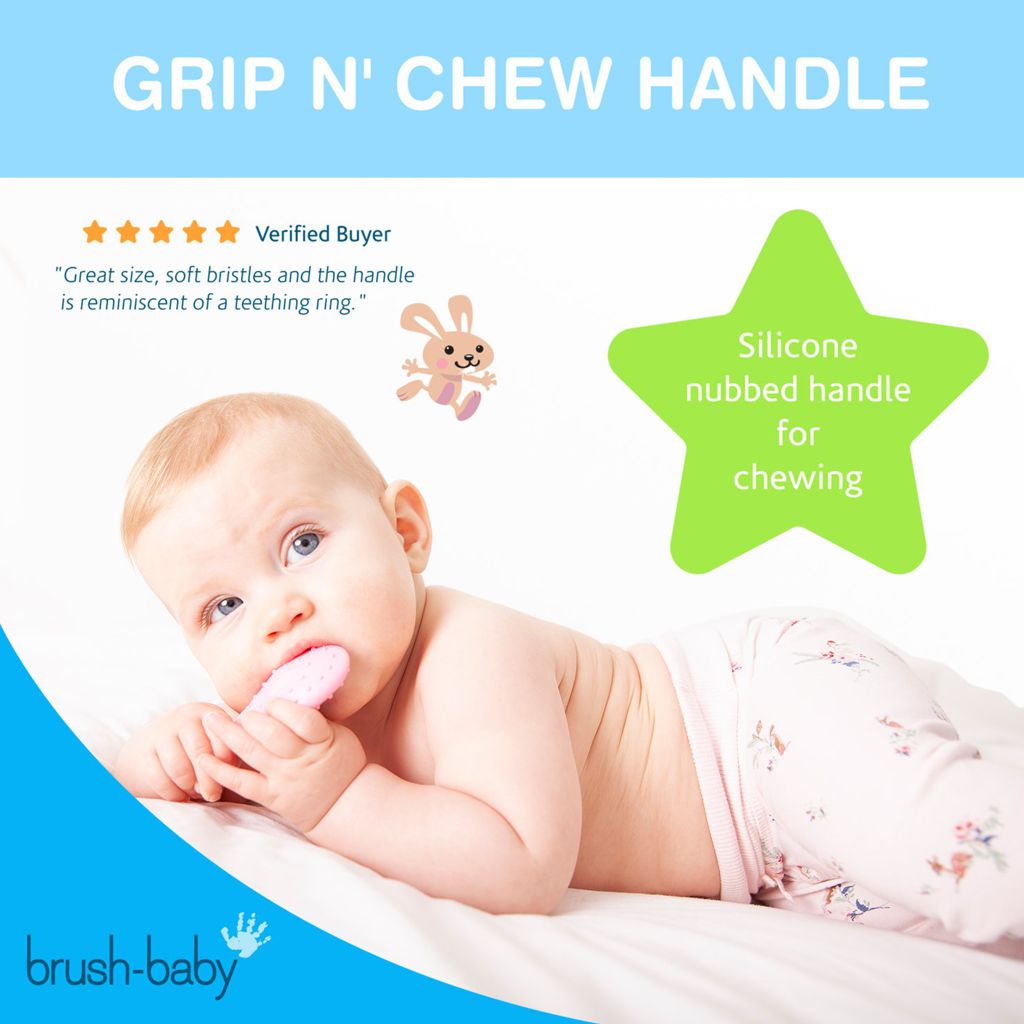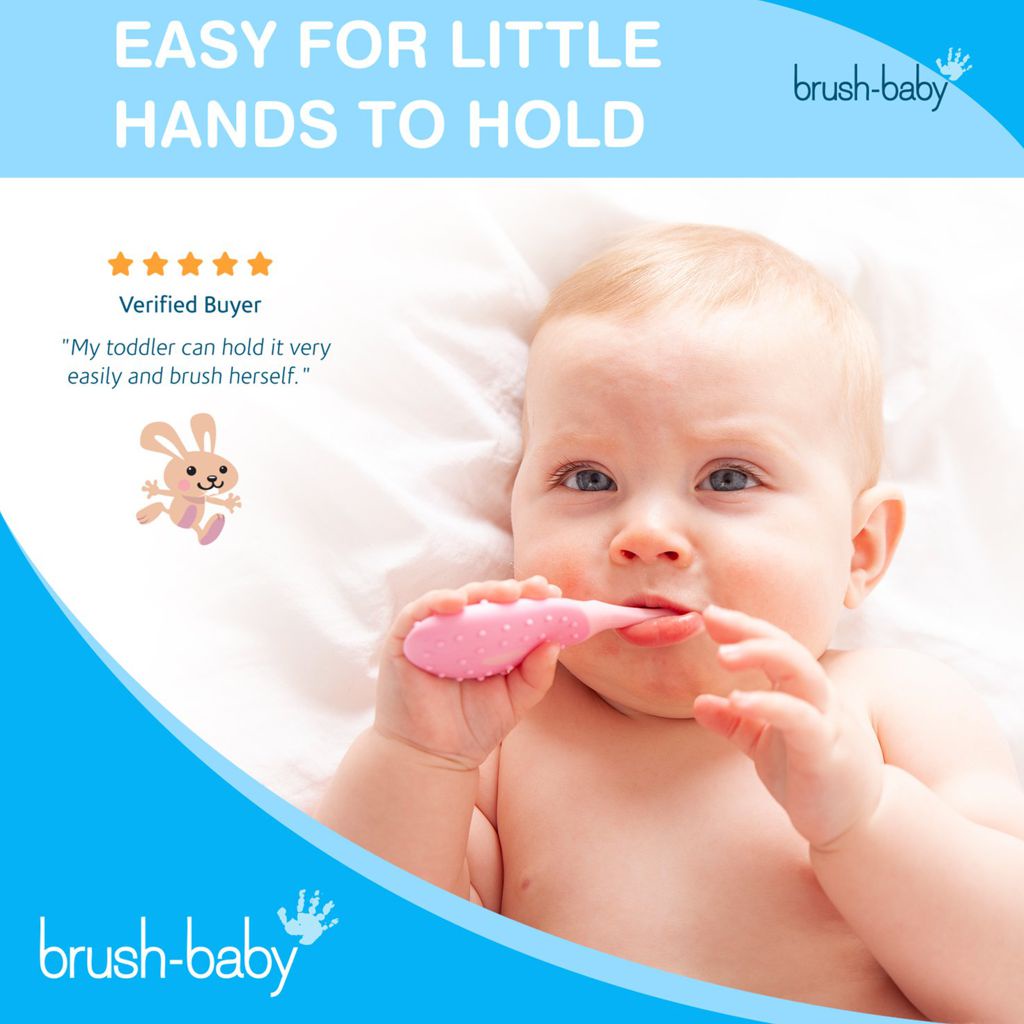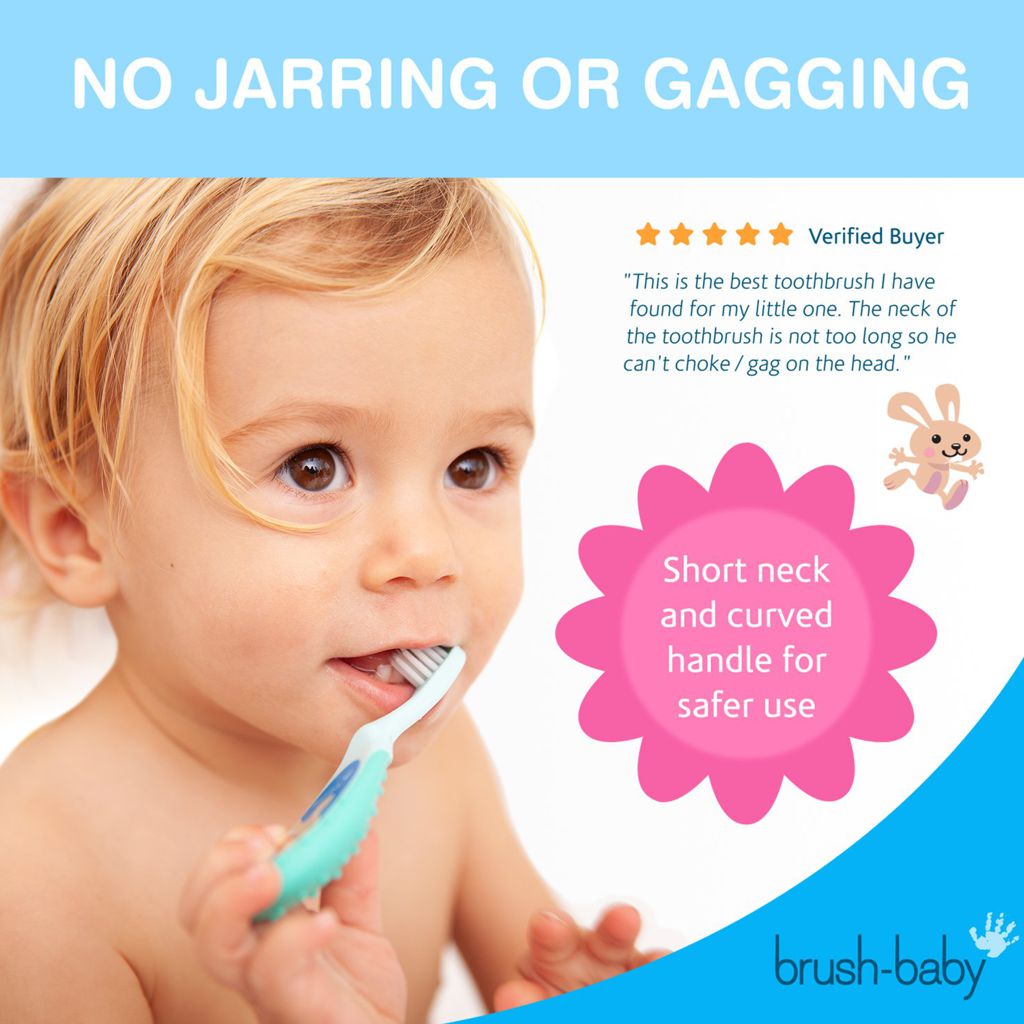 Why You'll Love it:
Easy to hold 'Grip 'n' Chew' handle
Elongated tapered Bi-level bristle and small soft bristle brush head
Short bristles clean the surface of teeth
Long bristles reach between teeth and into the gingival margin
Natural rubber easy-grip handle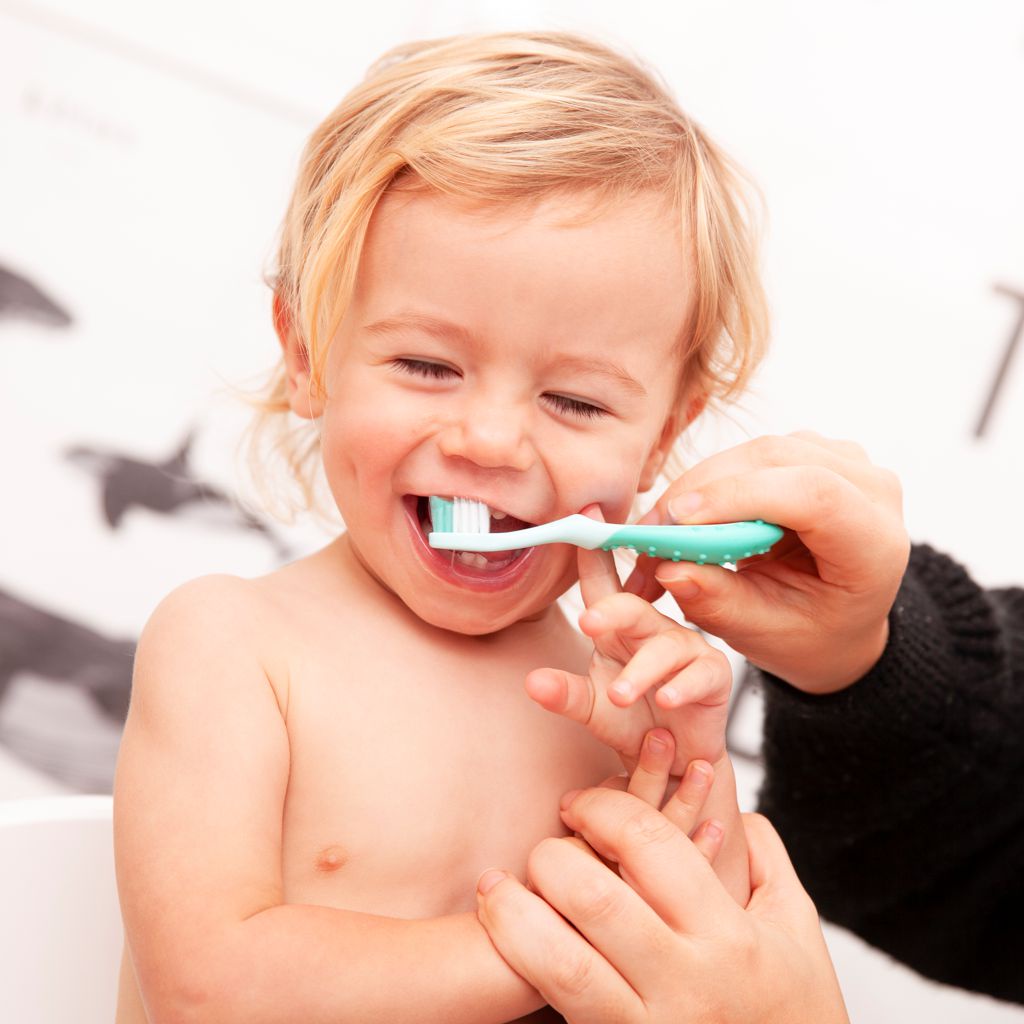 How to Use:
Supervise tooth-brushing for children less than 7 years old.
Use gentle slow circular movements, one tooth at a time.
Brush for 2 minutes – Do not chew the toothbrush.
Replace the toothbrush when worn or every three months.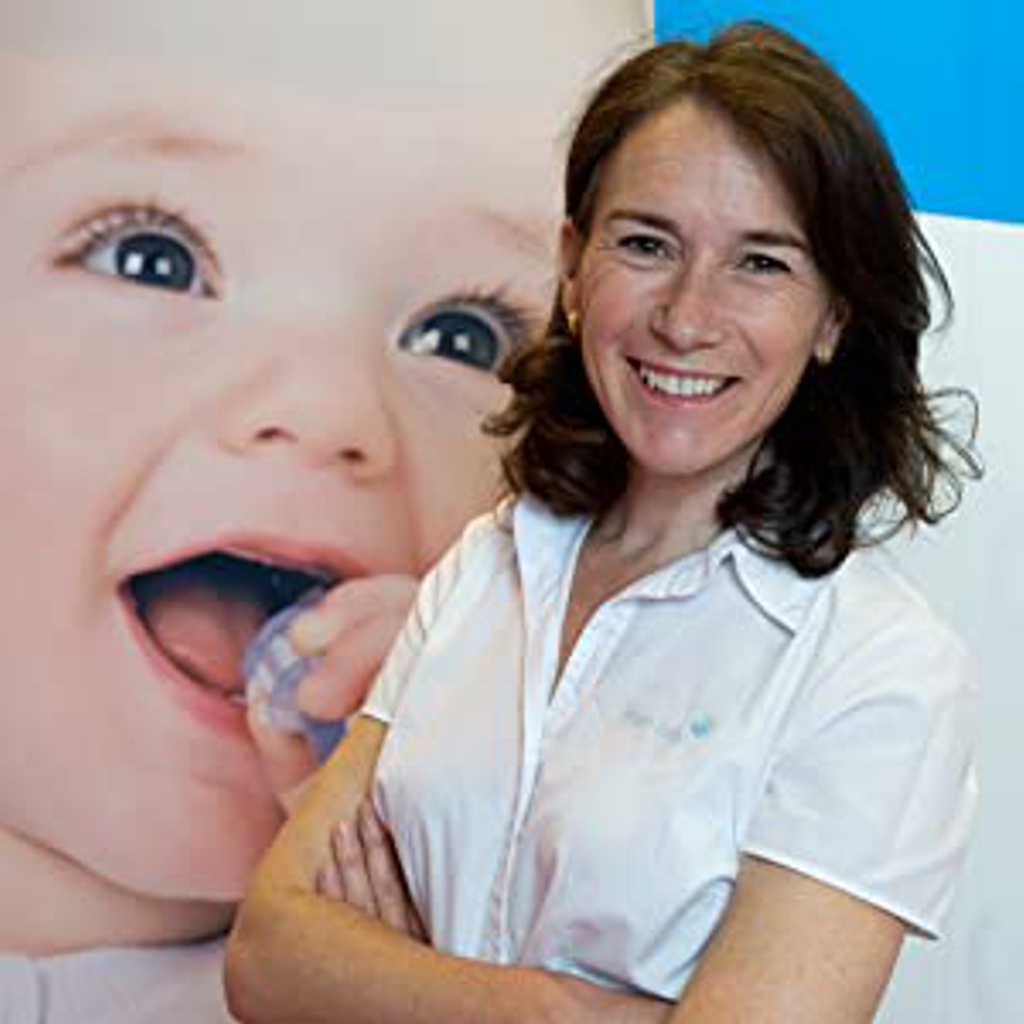 The Brush-Baby Story
Brush-Baby was inspired by a little girl who chewed her toothbrush! Having a sister who is a dentist I was well aware how important it was to keep my baby girl's gums and teeth clean. I was careful about what she ate and wanted to teach her that good oral hygiene habits (including liking her dentist!) could be fun, healthy and cool. But tooth-brushing time could be a real battle! She would chew her toothbrush, if I could get it into her mouth at all. When I went to the shops there was little available to help me. And so Brush-Baby was founded!
Brush-Baby's range of products have been designed especially for babies, toddlers and young children to takes into account their tooth development, habits and brushing skills. We want to help provide the best start for our children's oral health so that as they grow up they can have the beautiful smiles that they deserve and we all enjoy. From gummy smiles, to toothy smiles, to grown-up smiles, we're with you every smile of the way.