Description

TickledBabies and Baby-Brush Philippines are the exclusive distributor and official brand store of Brush-Baby. To ensure quality and authenticity of your purchase, please only transact from these authorized stores.
The Brush-Baby FirstBrush is an ideal starter toothbrush for you to brush your baby's first tiny teeth, giving your baby a gentle start to toothbrushing as part of their daily grooming routine. Unlike traditional baby and toddler toothbrushes or finger brushes, the FirstBrush has a tiny brush head, making it just the right size to perfectly fit little baby mouths. Soft bristles are gentle on new baby teeth and teething gums. The lightweight slim handle is designed for you to hold, making it easy for you to clean your baby's first tiny front teeth. Use with a smear of Brush-Baby Toothpaste at brushing time. To clean, rinse with water and leave to dry. Check before each use and replace toothbrush if damaged or when bristles become worn or splayed. Toothbrushes should be replaced minimum every 3 months and after illness, to avoid reinfection. Product and packaging materials are recyclable.

Suitable from 0 – 18 months. Oral care starts on day one and you should clean your newborn baby's mouth, gums and tongue every day. Keeping teething gums clean can help to avoid gum inflammation and pain during teething. When baby teeth start to come through, it's important to brush from the first tooth. Cleaning your little one's teeth twice a day helps remove bacteria, keeping their mouth healthy and getting them used to the brushing routine.
If your little one likes to chew their brush, try giving them the Brush-Baby Chewable Toothbrush to chew on first. You can then use the FirstBrush to finish the job yourself afterwards.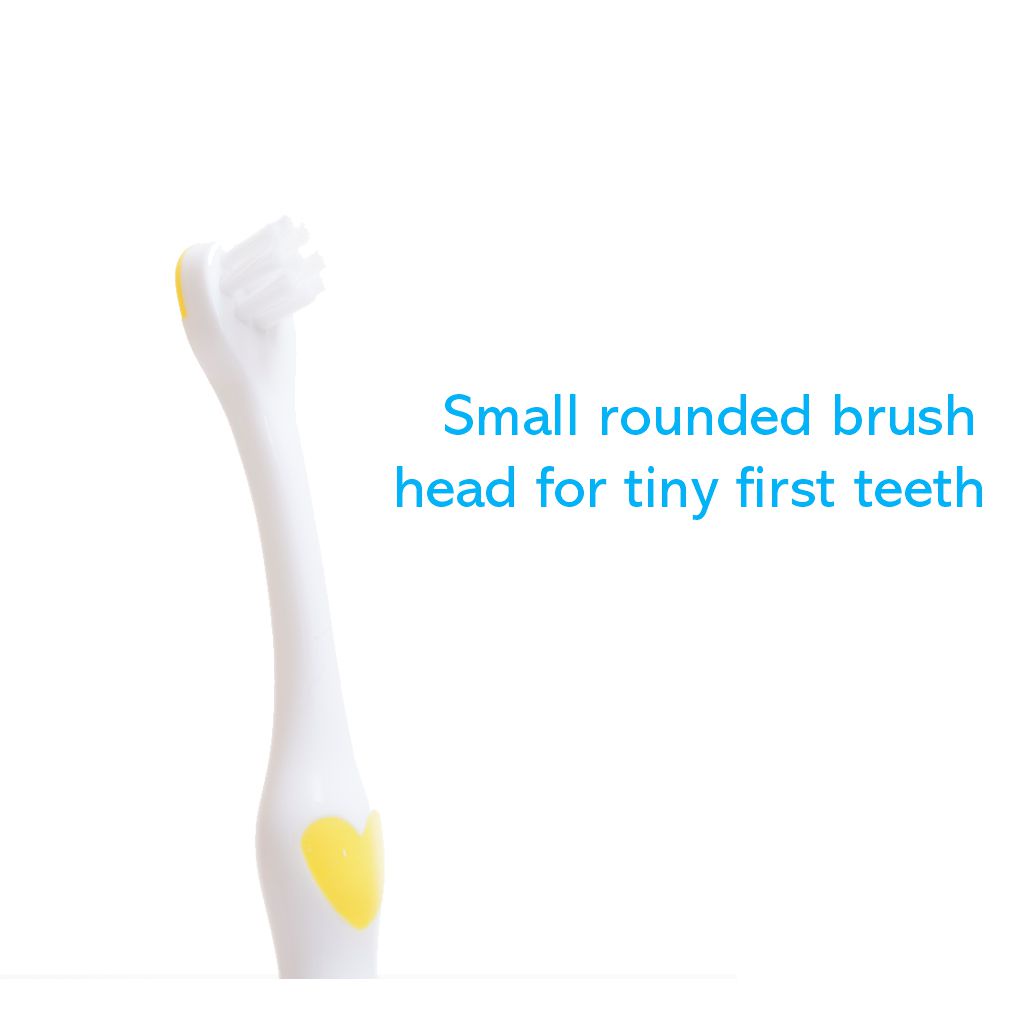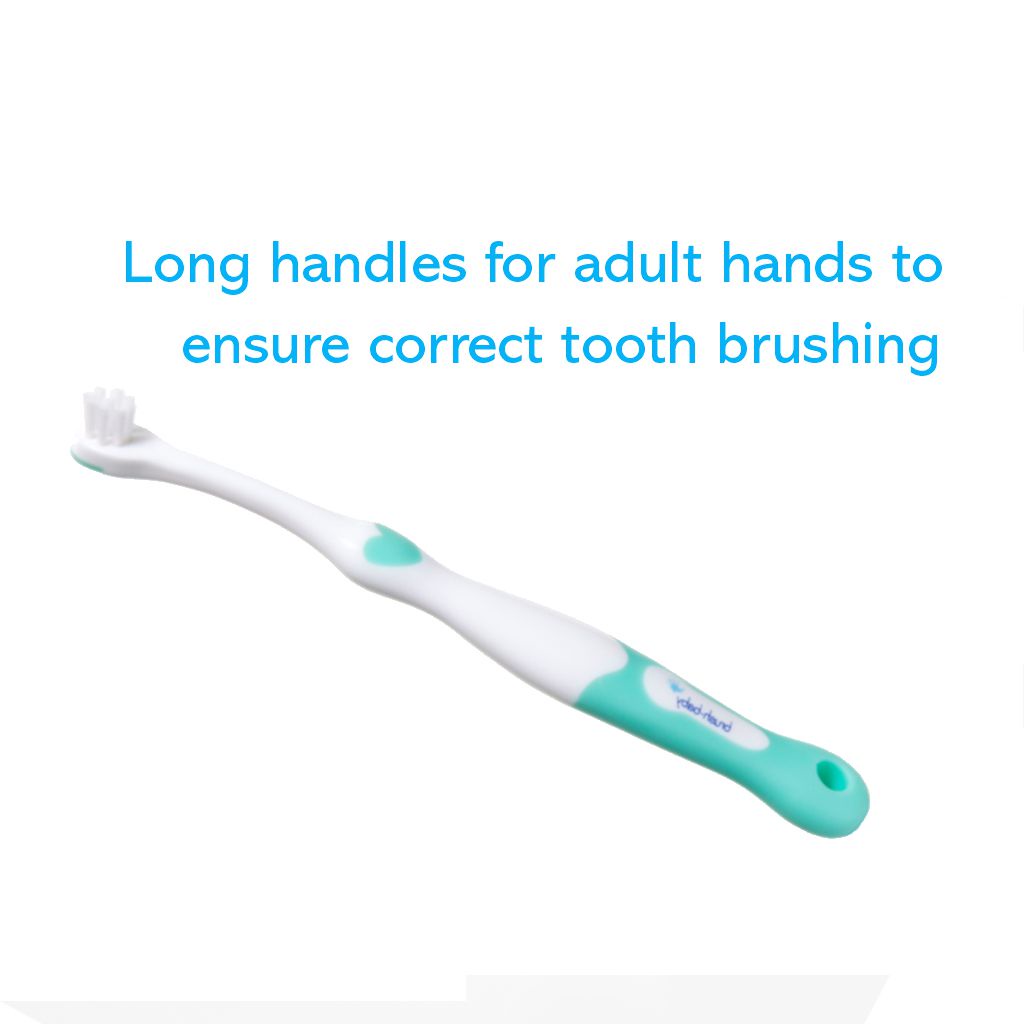 Why you'll Love it:
Small rounded brush-head ideally-sized for baby mouths
Soft bristles delicate on teething gums but f
Cleans emerging and established first primary teeth
Enables access to hard to reach back gums and teeth which are sometimes difficult to reach with conventional teethers/toothbrushes
Long-handled toothbrush for adult hands to ensure correct tooth bushing and established an early oral care routine.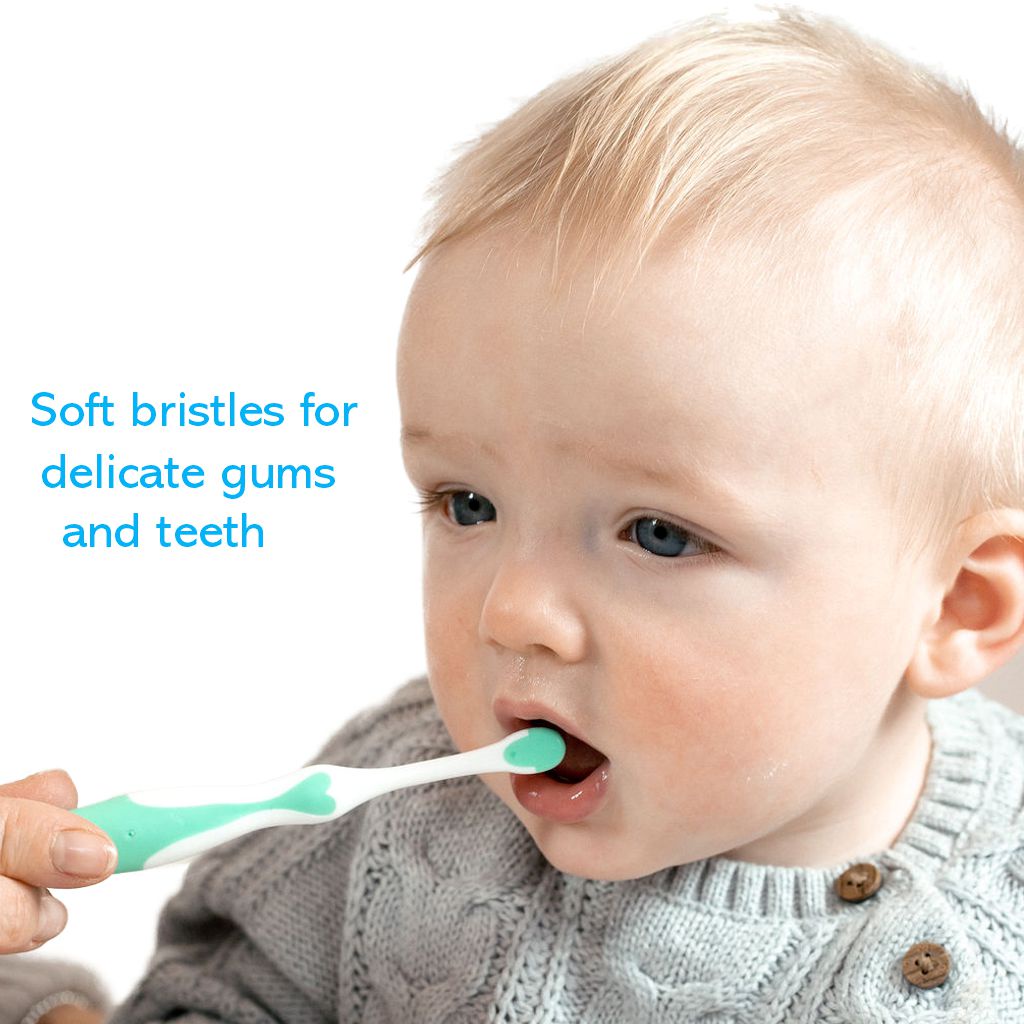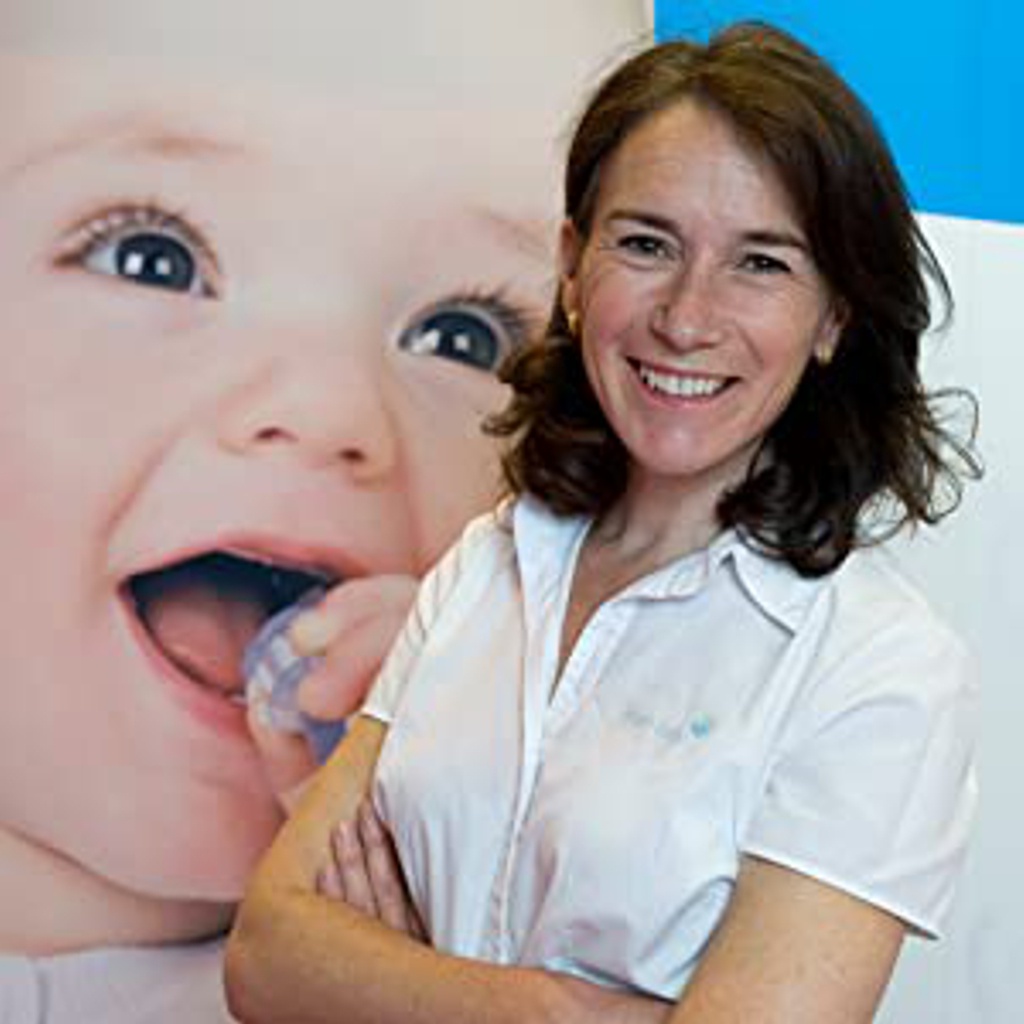 The Brush-Baby Story
Brush-Baby was inspired by a little girl who chewed her toothbrush! Having a sister who is a dentist I was well aware how important it was to keep my baby girl's gums and teeth clean. I was careful about what she ate and wanted to teach her that good oral hygiene habits (including liking her dentist!) could be fun, healthy and cool. But tooth-brushing time could be a real battle! She would chew her toothbrush, if I could get it into her mouth at all. When I went to the shops there was little available to help me. And so Brush-Baby was founded!
Brush-Baby's range of products have been designed especially for babies, toddlers and young children to takes into account their tooth development, habits and brushing skills. We want to help provide the best start for our children's oral health so that as they grow up they can have the beautiful smiles that they deserve and we all enjoy. From gummy smiles, to toothy smiles, to grown-up smiles, we're with you every smile of the way.